LANreveal
LANreveal is the answer to your LAN/Network discovery and reporting problems. Using powerful algorithms and intelligent bespoke software, LANreveal is able to represent your network communications simply and easily like these
See More Clearly
Would you like to be able to visualise your enterprise like this?
Click for a larger version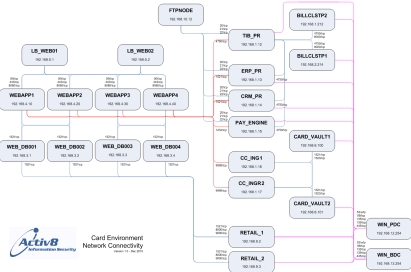 Find Out More
Regardless of whether you have a thousand servers, or just ten, LANreveal can help you to understand in a visual way exactly what your hosts are doing. Click
here
to find out more about our product.